Private 1 to 1 Football Coaching in St Albans
Whether you are an aspiring Academy Footballer, a newcomer to the game or someone who just wants to build up their confidence, PDA Football's private football Training will give you the unique opportunity to be trained by a football coach from a Premier League Football Club.
Our 1 on 1 specific private football coaching is designed to focus on the area's each individual players need to focus on to succeed in the modern game.
PDA Football will help you improve your technique, flexibility, speed, agility, power with and without the ball. Players can choose to train regularly or have a one-off session where we can design a training program for them.

What do you get?
Personalised private training sessions designed just for you 
A set training program to work on by yourself
To be trained by a football coach from a Premier League Football Club
Have the coach to yourself
Have the chance to ask questions without anyone else listening
We don't believe in one size fits all, that's why every single one of our training sessions is bespoke to each player.
We will discuss your goals, areas of improvement, ability before you even book your session so when you turn up for your training session, we can start training straight away.
Get in touch for a

FREE consultation today
Players now have the opportunity to experience training players get at some of the best Academy's in the country.
Players with ambitions of being scouted can get personalised training sessions to focus on the areas youth players need most to succeed, an honest evaluation of their ability as well as a set training program to give them the best opportunity to fulfil their ambition of playing for a professional football club.
PDA Football has close links to Premiership Clubs and players attending 1on1 PDA football coaching sessions have gone on to trial and some have gone on to sign with Academies at Premiership Clubs.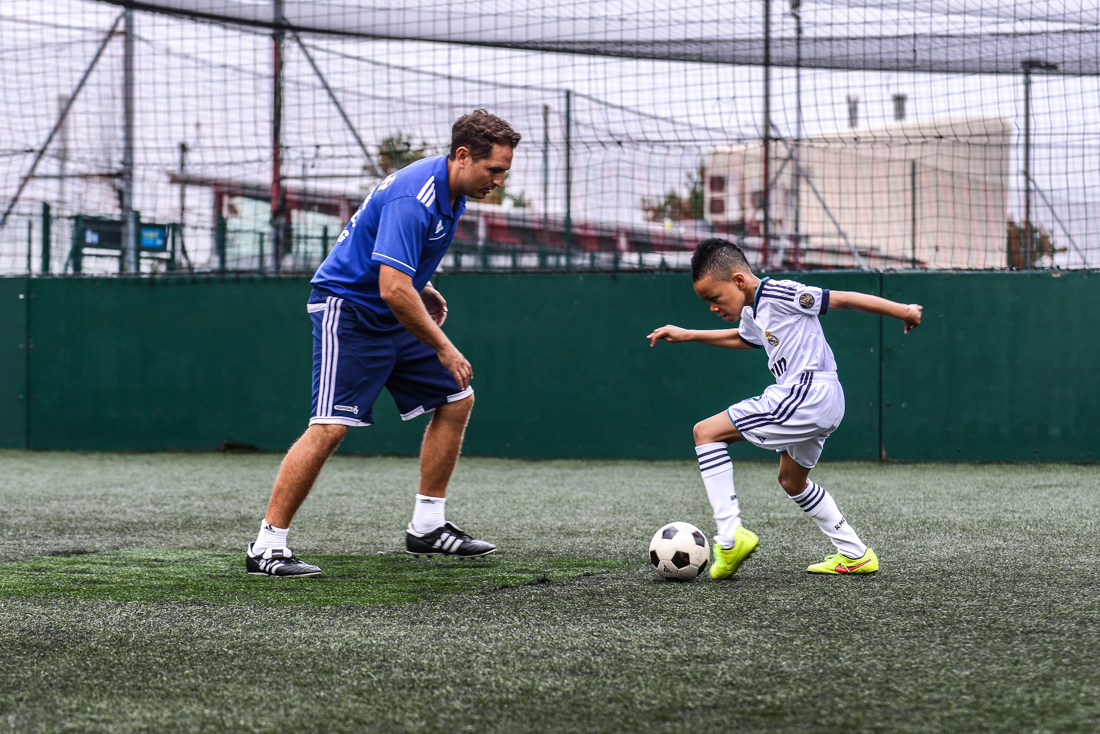 PDA Footballs 121 coaching sessions are ideal for players of any age who are new to the game. Our 1on1 coaching sessions can help players develop all the necessary skills and techniques to make them feel confident about going out and playing football.
Our 1on1 Football Coaches are the most experienced individual technical coaches in the country who have vast experience of working with newcomers of all ages. All our program's have been developed over 10 years and builds each technique individually like building blocks so that the player can learn and take these skills into games.
Sometimes players just need a confidence boost to help their game.
We help players regain or boost their confidence levels by working on their technique 1on1 and giving them the chance to try things in a positive environment where making mistakes are ok.  Improving a players all round technique will help boost a players confidence and make their experience on the pitch much more positive.
I've been working with Saul since I was 14, he's really helped me on my journey to the Premier League. Saul know's what it takes for players to get to the highest level.
The lessons helped my son progress to a much higher level of football. His close ball control has improved and is much tidier, and he is now also able to shoot with much greater precision. He has more confidence in his technique, and this enabled him to score the winning goal in his last league match.
Each session has real focus which helps embed learning and gives some professional tips to further knowledge. PDA Football's encouraging style helps command respect and keep up interest. We recommend PDA to those looking for a professional, high level coach who delivers results.