All PDA Football coaches have been trained directly by PDA's Director of Coaching Saul Isaksson-Hurst, and have been taught the PDA Football 1on1's philosophy, which puts technical development as the most important aspect of the game. 
All coaches have experience working in premiership football academies and experiences working around the world. We want to give players the tools to replicate the way football should be played, to entertain, to inspire and to capture the imagination. 
If you're already a PDA 1 on 1 client, head to the Client Area to book your next session. 
Goals Wimbledon, New Malden, KT3 4PH
I am a driven, passionate and forward thinking football coach with experience in South Africa, England and China, developing the technical, physical and psychological aspects of players. Since obtaining my FA Level two coaching badge I have had good experience at the Manchester United Foundation as a community development coach and more recently at the Pro Football Academy in London.
I am excited to start with PDA to develop my technical skills as a coach and help the kids develop into confident footballers.
Gobion Sports centre, NN127UL
I've spent the last 4 seasons managing a men's grassroots football team, before also starting private 121 Coaching at the start of 2021.
I've only worked with PDA Football for 2 months, but have previous experience doing 121 coaching sessions with academy players at Cheltenham Town, and MK Dons (see my Instagram account @coachdanielowens)
I'm FA level one qualified, and will be starting FA Level 2 soon but this has been held back by Covid.
I've been offered a coaching role at Northampton Town within the girls u15's set up, and am currently discussing a further role in relation to the women's development side.
Rocks lane, Chiswick , W4 1RZ
This will be my 10th year of being a coach at PDA Football . Saul was my first initial coach as a 13 year old and kick started my Journey within Academy Football . The PDA methodology was and still is the foundation of my game . Unfortunately I was not good enough to make the grade at the professional level. However Saul provided me the opportunity to enhance my coaching ability and pass on the methodology that served me so well .
I have had the pleasure of supporting players at different points in their footballing journey's . From players who are simply trying to build confidence and competence to professionals who would like to sharpen their skills to dominate and thrive in their respective environments.
Within my sessions the Primary aim is to develop players technique . Over the years the things that I have found that also improve with one on one sessions is the opportunity to builds ones confidence and change how an individual perceives the game we all value .
I have been actively coaching for the past 6 years. My most influential coaching role to date was when I was an ambassador for Norfolk FA, leading FA initiatives to encourage more girls to play football in the county.
I also currently play semi-professional football for London Bees who play in the FA Women's Championship, the second highest tier in women's football, and have done so for the past 4 years. My previous clubs include Watford Ladies and Millwall Lionesses.
I would like to think my level of participation in women's football adds something extra to my coaching style. Working with PDA 1-on-1 football coaching is my first experience of one to one coaching.
In addition to this, I am also a student of Brunel University London in my second year of studying sports psychology as well as being a sports scholar and representing the university's women's football team.
I am currently looking to undertake my Level 2 in Football Coaching certificate.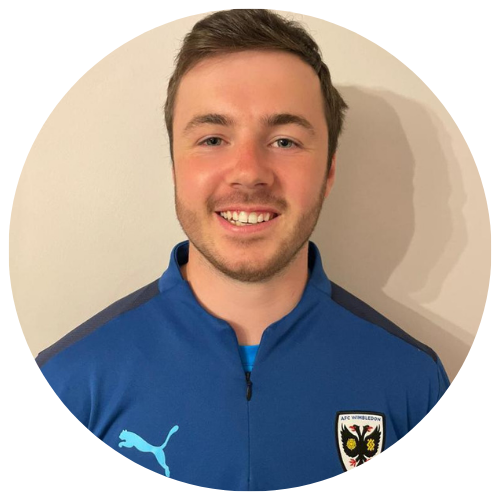 Goddington Park, Orpington BR6 9DH
I've been coaching for 7 years now, which began whilst I was at school. I then studied at university, where I gained my Sport Science degree at the Tottenham Hotspur Foundation and Middlesex University.
I have my UEFA B in coaching football alongside my university degree. I have worked with multiple age groups and abilities including amateur, grassroots, academy, semi pro and professional.
I currently work as a coach for AFC Wimbledon, Teknika Pro college programme and Chipstead Under 18's.
Goals Wimbledon, New Malden, KT3 4PH
I started coaching back in September 2019 where I was offered a job at Corinthian Casuals.
Since then I have worked with the U8 to U16 age groups. During this time I have also had the opportunity to learn from professionals at other different academies like the Nigel James elite coaching academy and complete my FA level 1 badge. Furthermore, I have been mentored and learnt from Nigel James and the current AFC Wimbledon manager, Mark Robinson.
Now, I am in my second year of sixth form at a private School in surrey, Cranleigh school. For the past two years I have been studying maths, French and Business studies, whilst doing coaching on the weekend and after school in order to develop my understanding of the game.
Testlands hub, Green Lane, SO16 9FQ, Southampton
Highly driven 19-year-old Head Coach, currently attending Solent University studying a BA (Hons) in Football Studies. Frequently demonstrates skills for creating a growth and performance environment, striving to enhance and develop players of all levels through Holistic Coaching methods. Working under high-pressure environments and in positions of responsibility are desired due to meticulous attention to planning and detail.
I have 3 years of experience coaching Football within grassroots and the JPL. I have spent the last 2 years studying Sports coaching through the Saints Foundation and started my degree with Solent University this year in Football Studies. Next season I will be coaching for Warsash Wasps Women's team in addition to a men's Hampshire Junior 2 division team. I am currently learning Japanese as a second language so I can hopefully make an impact in Japanese Football in the future.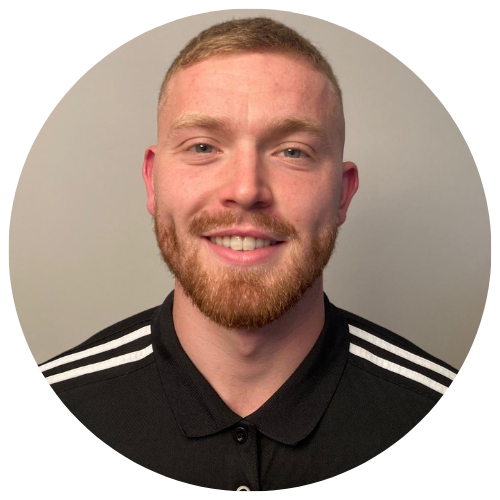 Goddington Park, Orpington BR6 9DH
"Enthusiastic, passionate, and committed to providing the highest quality of coaching for you! I have recently graduated from my university degree which saw me gain a first class honours in Football Coaching and Management. I have gained a valuable insight into the world of coaching and believe I can use these skills to provide a service which can not only improve your footballing skills but also your understanding of the game. This is accompanied by my FA Level 2 and 6 years' coaching experience which I have gained whilst working within academies such as Altrincham F.C. and ProDirect: Football.
My experience ranges from infants to young adults so no age is a challenge. Tailoring my sessions to an individual is essential for success and therefore I will take the time to plan, organise and execute a session fitted to your needs and desirable outcome.
I have had the pleasure of working with some tremendous coaches who have guided and mentored me into who I am today. With these skills gained, I will be able to provide a professional environment where specific skills will be examined within my session to give you the best possible understanding and experience."