How to Nail Pre-Season
Hi Guys, With players returning for pre-season, how can you make sure you nail pre-season?
What is Pre-season?
Pre-season is the beginning of a new football season where players, coaches and staff are required to report back for the start of the next year. This an opportunity for new faces to introduce themselves to the team, and become used to their new teammates, coaches and surroundings.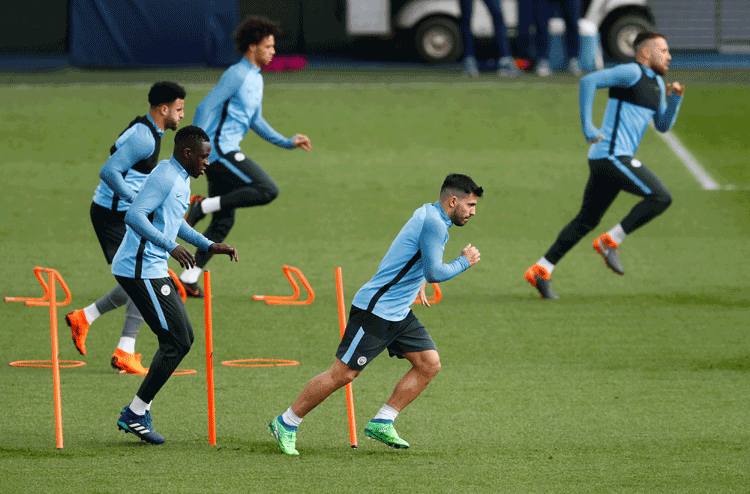 Man City players getting put through their paces during their pre-season.
Pre-seasons often include:
Testing (to compare with before, during and after the season).
Fitness (to prepare the players physically for the next year).
Goal Setting (allows everyone at the club to set goals for the season for the team)
Friendlies (great opportunity to play against teams they don't usually play against)
Why Conduct a Pre-Season?
Conducting an effective pre-season will ensure you hit the ground running during the start of the season. There are multiple benefits to an effective pre-season:
Getting your fitness back.
Sharpening up your skills.
Understanding the system/tactics you'll use.
Develop chemistry with your teammates.
Opportunity to make a name for yourself within the team.
Showcase your skills against bigger teams.
How to make sure YOU Nail Pre-Season?
What can YOU do as a player to ensure you're getting the most out of your pre-season? Now the quality of your pre-season isn't based on what team or level you play at. You can conduct your own quality pre-season just following a few key steps:
During pre-season eating the correct foods is crucial to ensuring y0u make the most of the hard work you put in. Trying to stay away from sweets and unhealthy snacks and controlling your portion size will make sure you're not putting extra weight on. Eating protein will ensure your muscles have the fuel to recover and grow. Also to decrease the time, it takes to recover eat some carbohydrates within 20 minutes post-exercise. Hydration is huge in pre-season, ensuring you stay hydrated will allow your muscles the fuel needed to process the build-up of lactic acid. Therefore, helping to ease the discomfort in your muscles. Drinking plenty of water will fuel your body allowing you to push yourself harder, sending effective messages from the brain to the muscles throughout pre-season.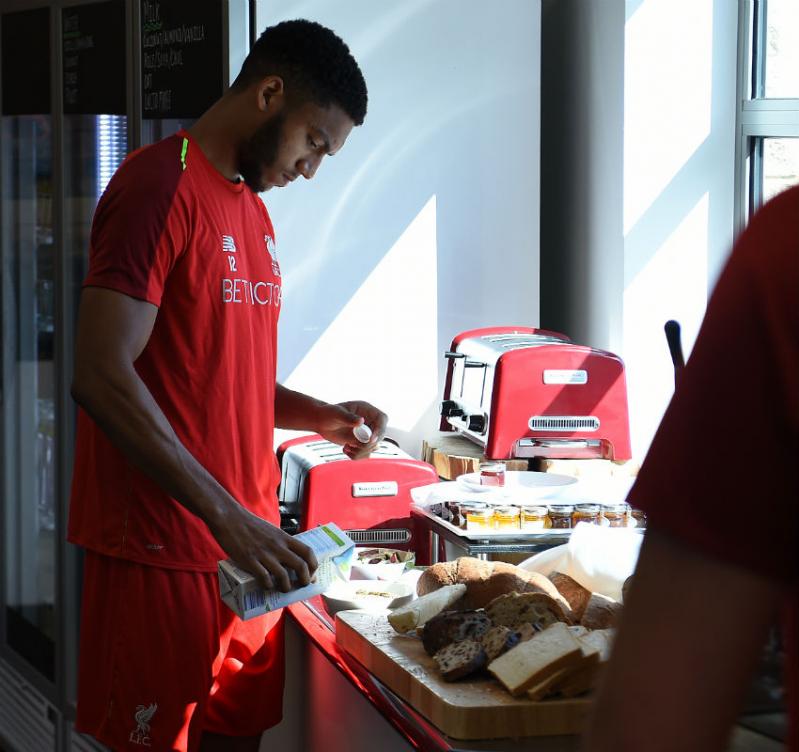 Joe Gomez from Liverpool FC tucking into a pre-season meal.
Recovery is huge to nailing pre-season as getting this right will allow you to spend more time training and less time on the medical table. The first thing to assist with recovery is an effective warm-down post-session. This should include a gradual decrease in intensity and a series of static stretches which should be held 6-8 seconds. These stretches should cover all major muscle groups which have been used through the session. However, if your legs are sore or tight during your pre-season like most peoples do, then to get some relief and loosen the muscles up with a series of stretches, foam roller and massages. Finally, a good night sleep (at least 8 hours) will give your muscles the rest they need to repair the tears in your muscle fibres which allows your muscles to grow.
Man City's Fernandinho carrying out some static stretches during pre-season.
Physical Development
Now, this is an area which can make you faster, quicker, stronger and explosive. You can do this by doing some gym work, focusing on strength training, resistance training and plyometric training. If you don't have a gym membership you can do circuit training, HIIT training or sprint training in the local park and just need your body weight.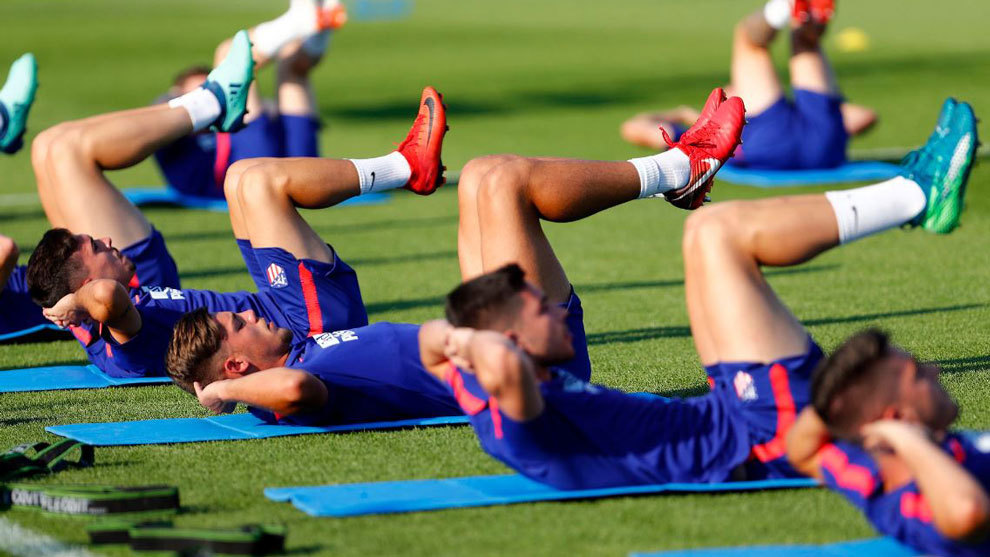 Athletico Madrid players conducting a core workout in pre-season.
Technical Ball Work
During pre-season, the focus is often on getting your fitness back. However, how much will you work on your football-specific skills? The most important thing during pre-season is to fasten up those skills and develop the weaknesses in your game. Take some time to make yourself more well rounded to ensure you better the season before. It could be the step to the next level. Spending 20 minutes a day working on football-specific movements will increase your ability as soon as 2 weeks.
Tyreece John-Jules training with Saul Isaksson-Hurst on his technical game before returning to Arsenal for pre-season.
So, what's stopping you?
Get in touch with us today and we'll take your pre-season to the next level so you can begin to take the next steps in your football career.
Email: team@pdafootball.co.uk
Take your game to the next level.
Owen Stubbs
Operations Manager
PDA Football 1on1
owen@pdafootball.co.uk
View all blog posts »